Axis has been exhibiting since January 7 at #CES2020 on its stand CP-4 (Convention Center) in the area dedicated to the French Fab.
It's thanks to the Nouvelle-Aquitaine region that we're able to attend this event.
At the show, we were able to see some of the prototypes we had produced for customers who had come to present their own innovations. As seen in our last news item, Pollen Robotics' open-source Reachy robot, manufactured using powder sintering, caused quite a stir at the show.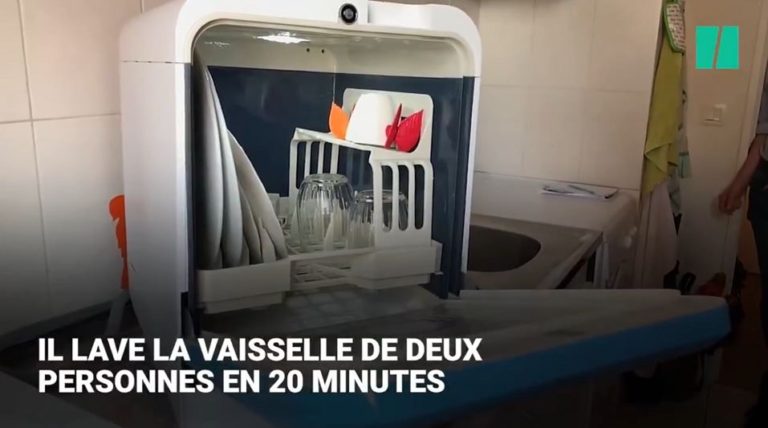 Axis has also prototyped the famous Bob from start-up Daan Tech using powder sintering. This compact, ultra-fast dishwasher uses very little water, as it fills up like a coffee-maker using a reservoir. Axis has been lucky enough to help this project develop for several months now, so they trusted us to make the 3D-printed prototype on display at CES 2020 in Las Vegas.
Axis also helped design Rubix's Pod. This box, produced using the vacuum casting process, enables users to analyze their working environment. Thanks to a range of sensors, this tool evaluates humidity levels, air quality, noise levels and more.
CES 2020 gave Axis the opportunity to hold several meetings, including one with Mrs Agnès Pannier-Runacher, Secretary of State to the Minister of the Economy and Finance.
The Secretary of State took a close interest in our company and was able to observe the various prototypes we were presenting at CES 2020. She was able to discuss our 3D printing skills with Mr. and Mrs. Christoux.
Finally, our partner the Région Nouvelle-Aquitaine put us in the spotlight via their JT Ces si bon, which publishes one video a day for the duration of CES 2020. In this way, we were able to explain our motivations and also the importance that #TeamNaqui had in this American adventure.
Axis is proud to have been present for the 1st time at this prestigious CES Las Vegas show for the 2020 edition. We hope that the meetings made at the show will lead to new partnerships, particularly with the American market.