Axis, a company specializing in 3D printing and mini-series since 1997, is proud to announce its participation in the Global Industrie 2023 trade show, to be held from March 7 to 10, 2023 at Lyon Eurexpo. This event, which brings together industry professionals from different sectors, is a unique opportunity to meet potential customers and partners. Visit us on stand 2Q121!
Our team will be presenting its latest innovations in 3D printing, as well as solutions to meet specific customer needs. Visitors will be able to discover the different 3D printing technologies on offer, such as stereolithography, powder bed fusion and filament fusion.
The Axis stand will also be an opportunity to meet the company's experts, who will be on hand to answer visitors' questions and explain the benefits of 3D printing for their businesses.
What can we expect from Global Industrie 2023?
Global Industrie 2023 is one of the most important industry events in France and Europe. It brings together key players in the sector, such as manufacturers, distributors, suppliers and service providers, and provides a platform for exchanging ideas, knowledge and innovations.
This is the fifth edition of the show, which has been a great success in previous editions. This year's Global Industrie 2023 will be even bigger, with over 2,300 exhibitors grouped around 15 themes, and more than 45,000 visitors expected.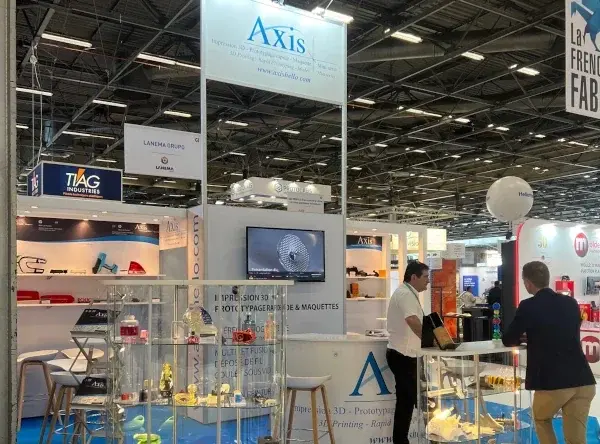 If you have a project requiring 3D printing or a mini-series, don't hesitate to contact us until we meet again at the show.