Stereolithography gets a facelift
We are pleased to present the
stereolithography machine
which has just entered our premises.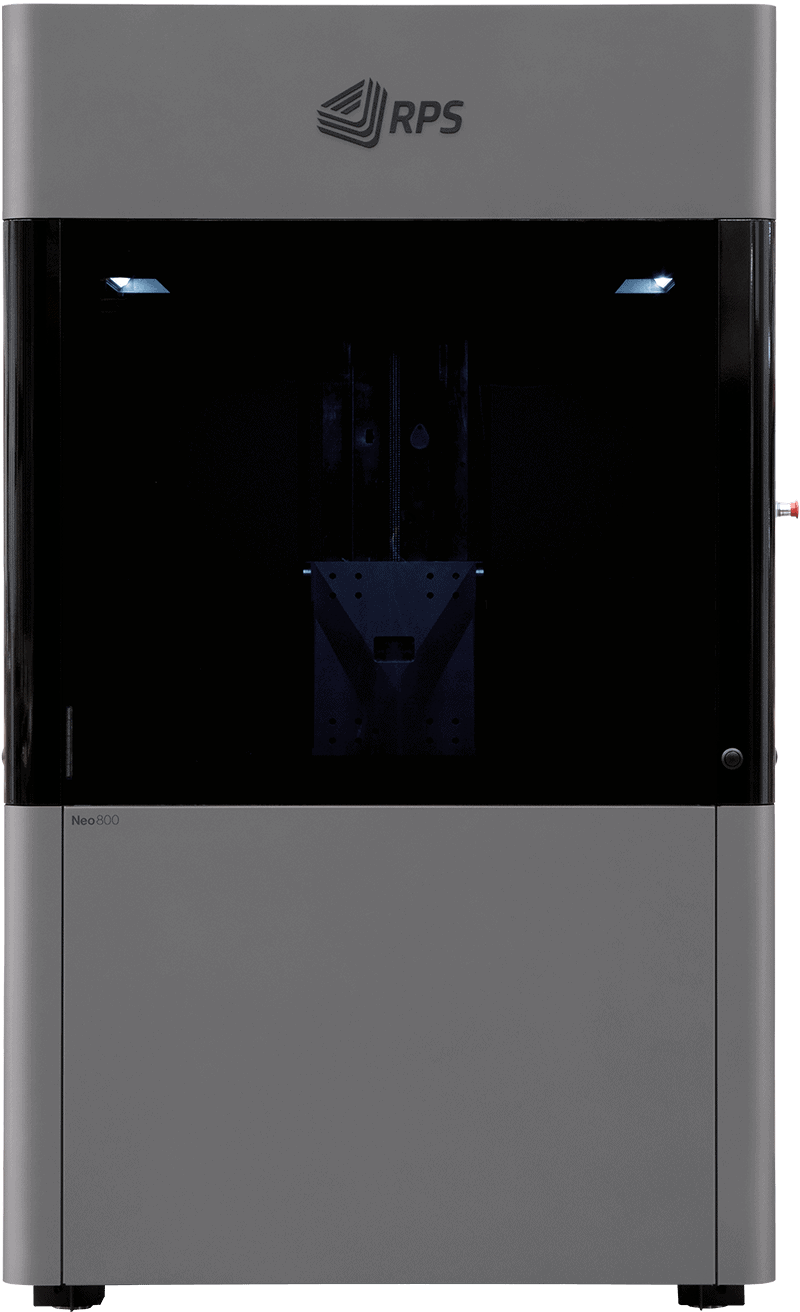 It's the NEO 800 from RPS. The platform size of this stereolithography machine is 800 x 800 x 650 mm. Build large functional models, prototypes and manufacturing parts in state-of-the-art stereolithography.ology. It builds high-quality parts with superior surface quality, precision and detail. Axis builds larger parts without cutting or gluing, or larger quantities for smaller parts. Equipped with a high-power laser, this stereolithography machine is capable of maintaining maximum productivity between production runs. Production speeds are maximized.
This machine is combined with a new resin: Somos Taurus (anthracite – charcoal color).
New Stereolithography resin
Somos Taurus resin is an extremely durable, temperature-resistant anthracite-gray (charcoal) stereolithography material that opens up new applications in rapid prototyping and end-use. It offers excellent precision on surfaces and large parts, thanks also to the capacity on which it is installed.
The thermal deflection temperature of this stereolithography material is higher (90°C), and its combined thermal and mechanical performance outperforms thermoplastic 3D printing techniques such as FDM and SLS. Its robustness makes this resin ideal for functional prototyping applications.
Axis recommends it for the automotive sector, functional testing for aerospace and connectors for electronics, for example.
For further information on resin, please refer to the material data sheet on our website or contact us.