Multi Jet Fusion for an everyday object
We decided to showcase HP's Multi Jet Fusion technology by printing a useful, even indispensable, everyday object. That's why we printed an original, graphic lamp.
The shape of this lamp, with its helical lines, creates a play of light in the room where it is located, with a warm but subdued ambience. We love this play of light thanks to the graphics.
Axis used its Clearvue resin in stereolithography to allow the light from the LED bulb to pass through, as this resin can be made transparent or translucent.
Here is the rendering of our latest Multi Jet Fusion HP and Stereolithography: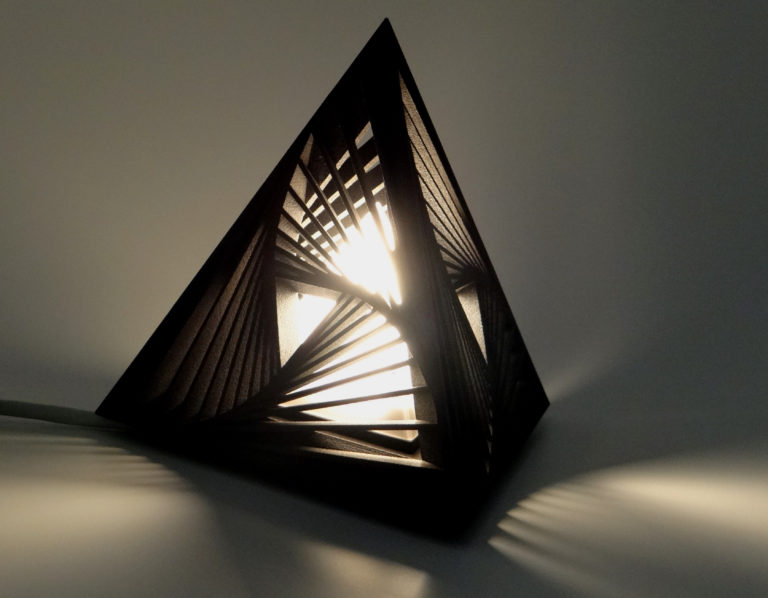 The technical aspect of this lamp
It comprises 3 parts in Multi Jet Fusion and one part in Stereolithography.
Multi Jet Fusion HP is gray in color (tinted in the mass) thanks to its manufacturing process. To give it its black color, it is simply colored in a bath.
The Stereolithography is sandblasted to give it a translucent appearance, as this transparent part would be too aggressive for the eye.
This lamp is functional because we've included in one object an electrical system with an LED bulb powerful enough to light up a room without dazzling us.