Stereolithography: prototyping in 3D printing
Stereolithography is a technique known as rapid 3D prototyping, which allows you to make solid 3d objects from a digital model. Axis is a 3D printer specializing in additive manufacturing processes and has all the professional equipment for your 3D printing.
Stereolithography for 3D printing: Axis explains in a few words this additive manufacturing process
Axis uses the Stereolithography process: the reference technology for the production of rapid prototypes!
Stereolithographyis a process for manufacturing prototypesby additive manufacturing. The principle of this technology is to photopolymerize resin in liquid form in successive layers of 0.10 to 0.15 mm to obtain a solid from a 3D file or a digitized model.
Uses of the stereolithography process
Finalized model
Dimensional and geometric validation of prototypes
Model for silicone and RIM molds
It is possible to make your prototypes in several materials
Accura 25 in white color
Clearvue transparente
Evolve white (off-white), suitable for a need for mechanical resistance
GP Plus white
Next white
HPC (Nanotool) white (off-white), suitable for high temperature tests
Taurus anthracite, material with isotropic thermal and mechanical properties
Light gray Xtreme, close to the Accura 25
You want to have more information more on stereolithography,
you can consult our material file.
For more information on ouradditive manufacturing technologies
Rapid prototyping in stereolithography and deadlines: your 3D prints are produced as soon as possible
For the stereolithographyprocess, it takes 2 to 5 working days depending on the size and finish of your project.

Means of production (mm)
1 SLA 3500 : 350 x 350 x 380
3 SLA 5000 : 500 x 500 x 589
2 SLA IPRO 8000 : 670 x 775 x 550
1 SLA IPRO 9000 : 1500 x 750 x 550
1 RPS Néo 800 : 800 x 800 x 650
1 Pro X 800 :

650 x 750 x 550
We can bring different finishes to your prototype:
Sandblasted
Manual sanding of all surfaces
Painting according to Ral, Pantone or NCS color chart; shade matching
Matt aspect finish; Brilliant; Satin; grain Charmille
Metallisation
Transparente with varnish
varnishing
Assembly

Lead time
2 to 5 working days depending on size and finish
The strengths of stereolithography
We attach great importance to the quality of the finishes we offer you.
We provide you with a wide variety of ABS type materials; Polypropylene, Transparent PC, so that you can get the 3D part that best meets your wishes.
We have a fleet of machines allowing us to be very responsive and very fast for the manufacture of your prototypes.
If you want to make a metallic prototype? We prepare the metallization process in-house
The advantages of stereolithography
Good quality and precision
Very nice finish possible (sanding + sanding + painting)
Allows for complex shapes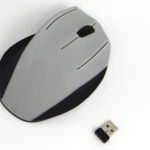 How does stereolithography work?
To be able to obtain a part via Stereolithography technology, several steps are necessary
Preparation :

First of all it is essential to have a 3D file obtained thanks to 3D design software in .STEP or .STL format
This file is then processed and cut by us into thin slices (depending on the possible layer thickness). The manufacturing supports are generated and associated with the part. These supports serve as scaffolding for manufacturing.
Construction :

This information is transmitted to the production machine. This stereolithography machine consists of a pilot computer, a tank of liquid resin, a platform, a mirror and a laser. The construction of the room begins with the platform flush with the resin while being submerged.
The laser starts up, the mirror directs this beam according to the trajectory calculated by the pilot computer to trace the contours of the part.
On contact with the laser, the liquid photopolymer resin is hardened.
The platform descends according to the layer thickness and immerses the hardened layers.
At the same time, a mechanical arm scrapes the resin from the tank to standardize the level of the resin and deposits liquid resin on the parts where it is missing. This step allows you to have regular and flat layers.
The different stages then follow one another: the laser taps on the resin, the platform descends, the scraper smoothes the resin, etc.
Once all the successive layers have been produced, the platform rises to the surface of the resin tank.

Finishing :

The part is disconnected (detached from the platform)
It is cleaned, freed of liquid resin and then exposed to UV to further harden it.
Our model makers sand and sand it manually, then apply the finish (s) you want (varnish, primer, paint, fitting inserts, transfer laying, metallization, etc.).
Video explanation of the process:
Need a quick quote or information on rapid prototyping?
Ask for a quick quote or call us on 05 55 06 17 17